You may have the best credentials but if you lack greenkeeping common sense the most important criteria in your resume is missing.  Greenkeeping common sense is learned on the job and passed on from father to son or mentor to student. Technology has changed but the fundamentals have remained the same. Following are some of the most important ones: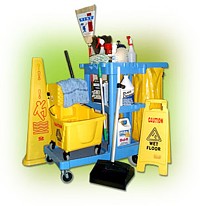 1. Greenkeeping is mostly housekeeping! There may be a valid reason for a disease attacking your grass but there is never an excuse for a messy golf course. As a superintendent you set the example for your staff and your golfers to pick up trash and put it where it belongs. You have limited control over the habits of golfers but you have absolute control over the conduct of your staff. Hire only persons with a neat appearance. Avoid the ones with messy cars. Many superintendents have been very successful housekeepers and are paid handsomely, especially when they succeed a messy predecessor.
2. Don't let the little things escape your attention. If left undone, they will come back to haunt you. More superintendents lose their jobs for forgetting the little things than for any other reason.
3. Plan your work and work the plan. Prepare a list of projects to be done and post it in the staff room for anyone to see. Your workers will feel part of the plan and joyfully cross off every job that has been completed.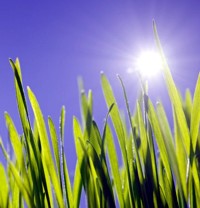 4. Smell your grass. Get down on your hands and knees, pick a little tuft and bring it to your nose. If it smells like rotten fish, get out the sprayer. For maximum effect do it on the 18th or the putting green with golfers watching from the clubhouse veranda.
5. Not all greens are equal. There are variations in exposure to sun and shade. Drainage is another variable. Therefore not all greens should be treated the same. Some require more nutrients, water and medication than others.
6. Most grass is lost on Sunday afternoon. When there is no one around to inspect the greens, disaster is likely to strike. This holds true especially during the 100 days of summer in the northern climatic zone.
7. You can't get a clean shave with a dull razor. That saying goes back to the early days of greenkeeping but applies even more today. All other work is secondary compared to cutting greens perfectly with a sharp mower.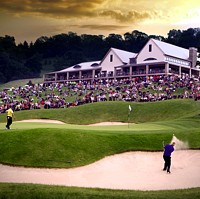 8. Never experiment on the 1st, the 18th or the putting green. If you are trying something new, do it on a green on the back forty, where your mistakes won't be so obvious. Better yet use the nursery. If a disaster happens on the 1st or the putting green, golfers will get a bad first impression. If the same disaster happens on the 18th, golfers will retain a bad impression.
9. One rotten apple spoils the basket. When you wake up in the middle of the night and the first thing that comes to mind is an employee who is not performing, it is time to take action. Fire that person. Don't wait another day and don't refer it to the Human Resources department. (Another topic for another blog!)
10. Don't be afraid to make mistakes. Postponing decisions for fear of making mistakes leads to inaction. If a job can't wait, just go ahead and do it. It is often better to beg for forgiveness rather than ask for permission. Just the same don't make too many mistakes and never the same one twice.
During the initial euphoria of a new position, perhaps your very first job as a superintendent, applying the above truisms will help you succeed and become a leader in your profession and ultimately happy retirement.
One Response to "Greenkeeping Common Sense (stuff you don't learn at school)"