Occasionally in my travels I meet superintendents in obscure places who speak negatively of their peers who have advanced and risen above the crowd.  Based primarily on jealousy, such pettiness is harmful and retards the advancement of our profession.
Similarly, it is bad form for a new superintendent to blame his predecessor for all manner of mistakes and mishaps. It is understandable that new superintendents often feel invincible in the early stages of their careers. They have all the answers and receive an abundance of acclaim from their golfers. But all too soon the honeymoon is over and reality sets in.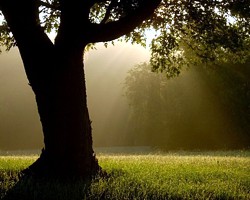 The burden of looking after a golf course during the heat of summer can be a lonesome road. At such times the support of your colleagues can be a great source of encouragement and inspiration. I urge you to visit often with each other, share experiences and exchange information. In the big scheme of things, the company of your fellow superintendents is far more rewarding than any other group of people.
Remember, you are not an island unto yourself. You will need the company and support of your friends and colleagues. Seek them out. Take the first step and do not let jealousy and avarice get in the way of your progress and well-being during this often challenging time of year.