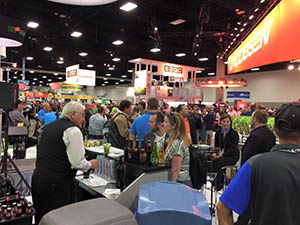 The Golf Industry Show and happy hour at the Aquatrols booth (#2559) have become synonymous.
Take a break from the hoopla on the show floor and all that class work at 2 p.m. on Wednesday, Feb. 8 at the Aquatrols booth.
There you can catch up on the latest on some new product releases (more to come on that later) and unwind with a cold drink, unwind, refresh, recharge and network with colleagues while relaxing to the sounds of live music.