On the eve of GIS San Antonio, Nufarm (#20071) received good news when the U.S. EPA granted label registration to its new Traction fungicide.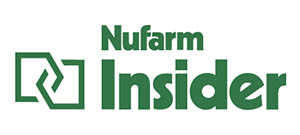 Based on the novel combination of FRAC 29 and FRAC 3 active ingredients, fluazinam and tebuconazole, Traction provides contact and system disease control and resistance management in cool- and warm-season golf course turf.
"This proprietary combination provides fast and exceptional disease control on a wide range of foliar diseases," said Jason Fausey, Nufarm Turf & Ornamentals technical services director. "This product will be a real asset to golf courses especially in hot, humid, summertime conditions."
Traction fungicide's dual actives work on contact and systemically within the plant to provide effective broad-spectrum control of 19 turf diseases and algal scum, including anthracnose, dollar spot, brown patch and snow molds on greens, tees and fairways.
In support of the launch of Traction, activities in the Nufarm booth will include two Land Rover Experience giveaways valued at $1,500 each. A winning Land Rover Experience winner will be chosen randomly each day of the show.
Show attendees are invited back to the booth from 3-5 p.m. Feb. 7 to kick back and close out a long day with a cold refreshment.