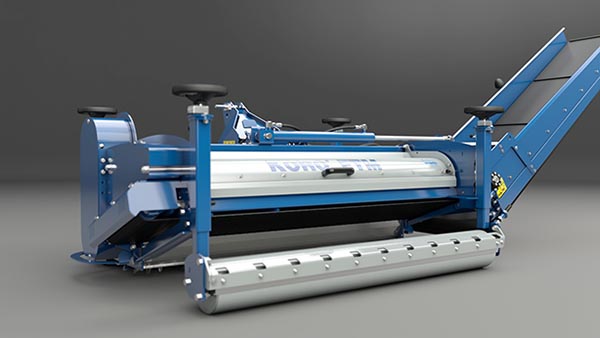 The Koro FTM 1.6 is a new heavy-duty fraise mower that will be on display in the Campey Imants booth (#14113) and is designed to remove unwanted surface matter to a depth of 2 inches.
The Koro FTM 1.6 has a side arm elevator to remove debris, such as Poa annua, thatch, weeds or the entire surface, directly into a trailer. With a width of 63 inches and weighing in at 1,653 pounds, the Koro FTM 1.6 is designed for use with compact tractors (45-65 hp).
With hundreds of blades of varying types (digging, scarifying, Terraplane, Universe) at work, the unit will make quick work of unwanted debris matter on greens, tees and fairways, lawn tennis courts and athletic fields.